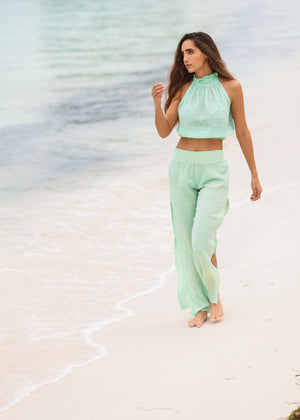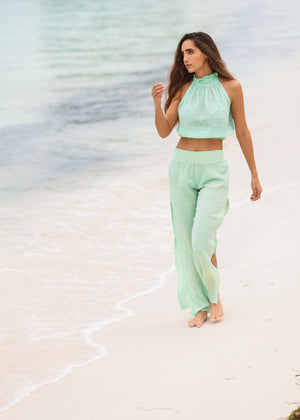 On Sale
Lanai Mint Pants
The Lanai Pants are made with an elastic waistband for the wearer to feel comfort and easiness. These effortless chic pants have an opening on the sides to feel fresh in the hot seasons.

It's made with organic cotton and dyed by hands of Mexican women, this unique process causes slight variations of color which gives our pieces their original charm.
Remember that each piece is unique and hand dyed individually, colors may vary.